TrulyVintage Customer FeedBack
Read What Our Customers Think Below
Call us @ 260-804-6695
Email us @ directenclosedautohauler@outlook.com
Unsolicited Comments From Real Folks ......
Thank you for being so good with my car.
Got it home, safe and sound!
I am totally just worn out from the excitement and stress (not from you or Chris).
All is great and I am loving this car!!
Thank you also for the pie!!
what I needed...good thing I postponed my weigh in on Tuesday.
Going out to mow and work some of it off..!
Thanx for doing an amazing job....Sherry
What a treat to see Kenny getting his Model A !!
His Family, Heather and you making it very memorable for him with all the personal touches.
Made Ted and I tear up to be a bystander for this occasion.
Again, thank you for doing such a nice presentation of this wonderful occasion.
Stay in touch.
Barb
Had Jim at Truly Vintage Transportation bring back a 16 Jeep Wrangler that i plan on using to pull my truck around the pits.
He brought it from San Antonio Tx to Central MO for a fair price, let me know his location everyday, and let me know of some delays out of his control that would add some extra time to being delivered (14 inch snow storm).
Thanks again!
Skyler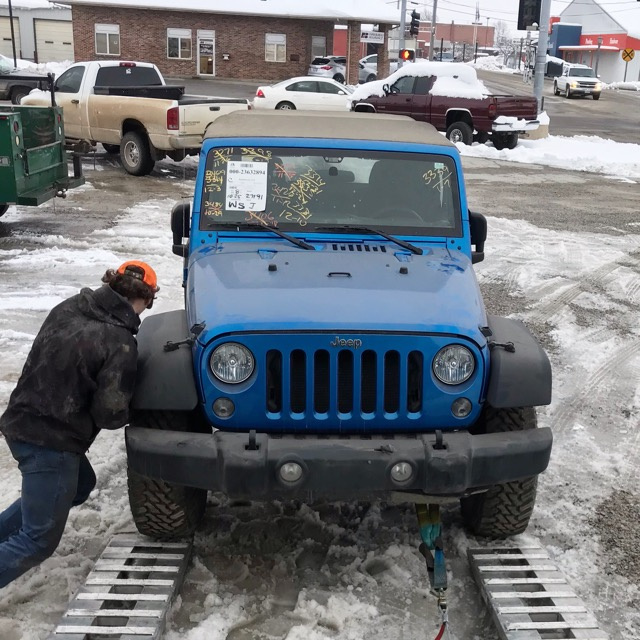 Hi AACA members
I recently needed a car transported from Florida to Nevada. After long waits from two of the big national carriers, and still no confirmed pick up dates, I contacted Truly Vintage on this forum. Due to good luck on scheduling, he was able to pick my car up on Monday and he had it delivered to me on Sunday. Jim was very professional and was easy to contact. We kept in touch along the way. My car arrived in perfect condition.
If anyone needs a vehicle transported, I suggest you call Truly Vintage (Jim). His number is 260-804-6695. Jim is an active member on the AACA forum.
Again, thanks for your prompt attention to my transportation needs. I'll definately call you if I need another vehicle transported in the future. It was a pleasure working with you.
Kevin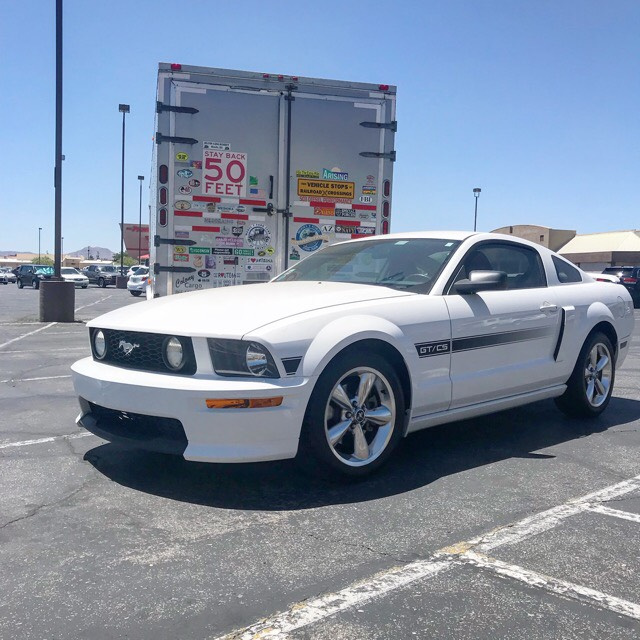 Jim,
Just a note to say a big thank you for your efforts. I appreciate your efforts in getting the car to me before I left. Things are pretty hectic right now with our leaving town Tuesday but I wanted to thank you before I left. I will let people know about your service and feel free to use me as a reference. My business is all word of mouth and I know that we are only as good as our last job.
I will do a brief article in my club webpage when I return and let people know about you.
Thanks again,,
Dermot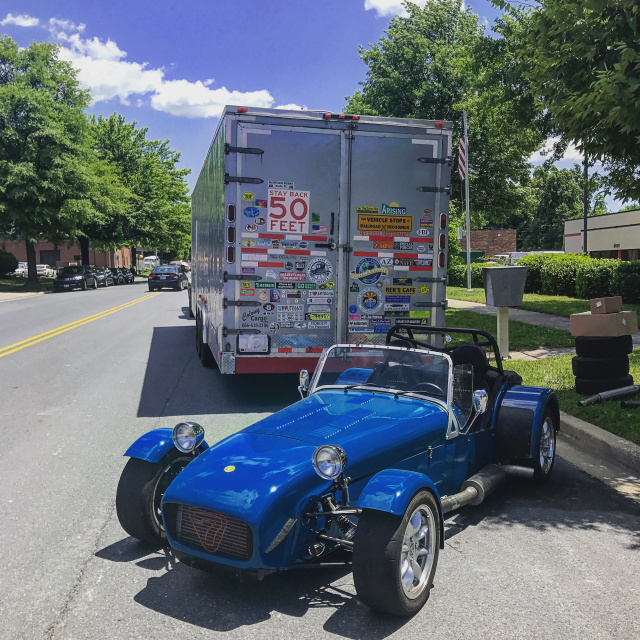 George in Florida Says ....
Jim - thanks for the professional hauling experience !
You are the best !
Lonnie in Oregon Says ....
Thank you for the great service you provided transporting my three classic Mopars,after being burned by transport brokers it was nice to find an owner operator who does what he says he will do on time and for the price you quoted . My cars arrived in perfect condition.
Again thank you, if I ever need future transport service I will give you a call..
Lonnie
Bob In California Says ....
Jim -
Dorothy & I and Liesel greatly appreciate your professional, efficient, caring and knowledgeable transport services.. We could not have asked for better. I will highly recommend your services to anyone needing them. If we need transport in the future, you will be our first contact. It was a pleasure to visit with you on pickup. Liesel appreciated the assistance to the house.
Perhaps we will cross paths in the future.
Many thanks,
Bob
Scott in Michigan Says ....
HUGE THANKS TO 'Trulyvintage' JIM!!!
I was going nuts with so many hauling 'brokers' giving me quotes AND 'not so clear' answers to my pricing and insurance questions. I actually found JIM on another forum when i was looking for a 'hauler' and had the GOOD FORTUNE to talk directly with him and was I ever enlightened!

This is the first time I ever purchased a vehicle so far away from home and it was 'going from bad.....to worse' in very short order.

Jim, THANK YOU, you gave such good advice about 'broker' and 'carrier' companies and truly helped me find someone to haul my 'new' 90 Ramcharger.....even though you were not making a dime off of me.
THANK YOU for that!
I think I found a great husband/wife hauling team to bring my baby home. My buddy in CA watched it getting loaded last evening in the enclosed trailer and called me to let me know it was safely on its way! WOW, in a few days it will be home.

I'll post some PICS after I get it cleaned up, for sure! Jim, THANKS, I will certainly look in your direction if I have something in the future that YOU can haul for me! Sorry my MOPAR was to darn big! This is a great forum and I'm glad I joined you guys!!! Scott
Howard in Iowa Says ....
I looked for a long time for just the right Corvette & even drove to Ohio and Pennsylvania to look
at some cars in person. I found the right one in California at a car dealership. They gave me the
choice of having a well known multi - car carrier bring my car to Iowa or Jim. I chose Jim because
he offered direct enclosed transport and he loads & unloads with a winch. No driving my car.
I was more than pleased with the job he did handling the haul and would recommend him to anyone.
Click On An Image Below For Customer Review .....
Whitney in Louisiana says ....
Can't thank you enough Jim !
If anyone out there is needing a car transported, Jim is the guy to talk to !
He's with ENCLOSED MUSCLE TRANSPORT.
I searched for days looking for the right driver and talked with dozens of "brokers" and all they did was bash one another and ask for your deposit.
Jim on the other hand, was a great guy to talk to and took extreme care for my car.
Nothing but good praises for him and his company.
Thanks a million and if and when I ever need another car transported you'll be the only guy I go to.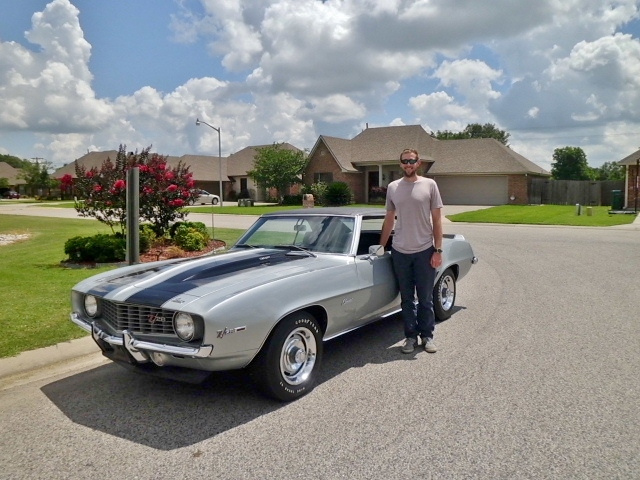 ALL IMAGES and TEXT appearing on this Website and it's linked Pages are PROTECTED under copyright law. NO IMAGE or TEXT appearing on this and every other linked Website Page MAY BE DOWNLOADED, COPIED, FORWARDED, REPRODUCED or used IN ANY MANNER without first obtaining our express written permission.